Objectives
Setup IPMI configuration in a Supermicro Server. This allows the user to configure the IP address for IPMI Webpage access.
Prerequisites
Supermicro server with keyboard connected.
Steps
Step 1: Access BIOS
Once the server has booted up, access the BIOS by pressing DEL key on your keyboard when prompt.

In your BIOS, navigate to IPMI Tab as shown.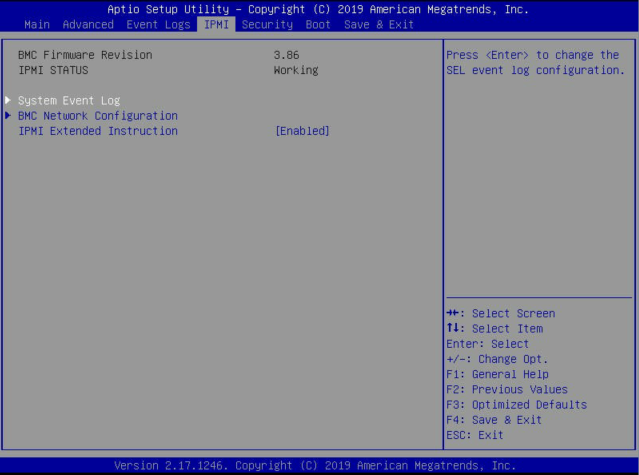 Then, select BMC Network Configuration.

Select Update IPMI LAN Configuration, and then select Yes.

Configure your network settings once you are allowed to edit the fields as shown.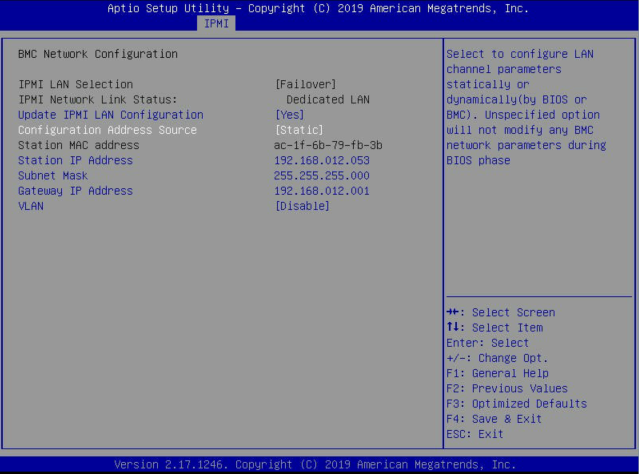 After configuring, press the ESC key on your keyboard and navigate to Save & Exit tab. Save your changes and reset.

This should restart your server and your network configuration for IPMI access should be configured.

You shall be able to access the server's IPMI from within any browser of your choice with the configured IP as the URL.

https://192.168.x.x/